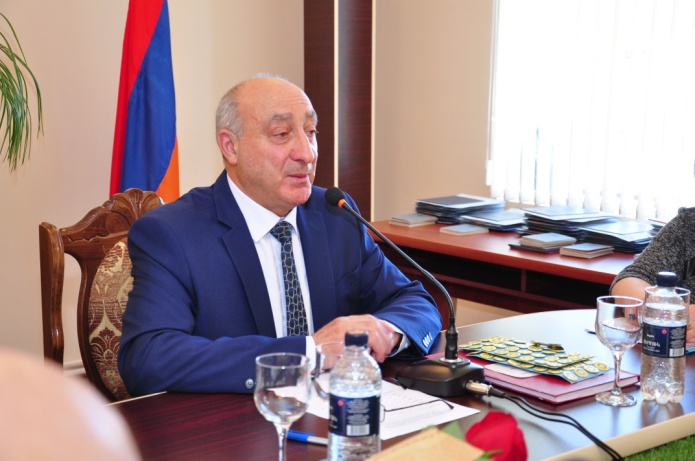 Alexander Hakobyan
Doctor of Sciences, Professor
Director
Vanadzor branch of Armenian National Agrarian University was established in 2004 by the Government Resolution № 976-Ն, adopted on June 25, 2004, but the actual work has began since September 1, 2005, by the Resolution № 254/Լ of ANAU Rector A.P. Tarverdyan. Aleksandr Hakobyan has been the director of the branch since the day of its establishment.
The educational process is organized according to the educational standards of the ANAU Department of Part-time Studies.
The staff did everything possible for the newly created branch, also for maintaining ANAU reputation high in the region during the past 8 years of the working experience.
Proper measures are taken to organize the educational process according to the modern standards, to maintain the material-technical base, to acquire laboratory devices and equipment, to repair and heat the building, as well as to create a library-reading hall relevant to the modern standards by the assistance of the ANAU authority.
The branch currently has about 445 students, many of them will soon find their jobs in the field of agricultural production and acquired professional knowledge will promote the economic prosperity of farmers and rural collectives.