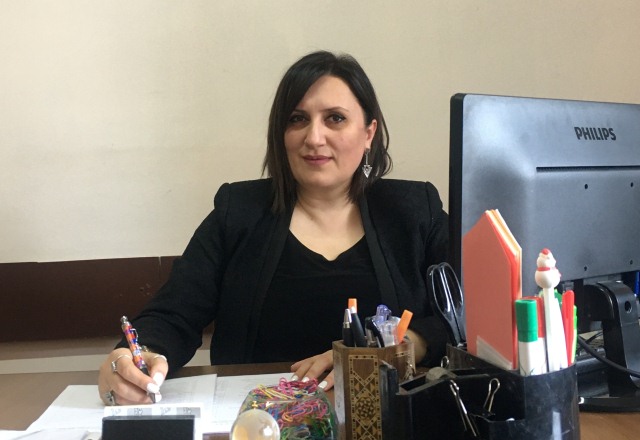 Arevik Abovyan
Candidate of Sciences, Docent
Dean
Contacts
19 Koryun Str., 0009 Yerevan, RA, V building, II floor
(+374 12) 52 59 56, int. 2-34
On 1928, June 28 according to the resolution of Transcaucasia Country Committee Transcaucasian Veterinary Medicine Institute was founded. On September 18 Boris Masino was appointed as the first director of the University. On November 8, 1928, solemn opening of the Institute was held. At the opening Central Committee Leaders were present (A. Khanjyan, A. Mravyan, S. Kasyan, and others). The faculty of veterinary medicine of the Institute was headed and established by professor B. Mikhalkov. In 1930 Transcaucasian Veterinary Medicine Institute was founded in Yerevan. On 1931, October 25 a resolution about establishing Yerevan Animal Husbandry and Veterinary Medicine Institute was made.
In 1994 Armenian Agricultural Institute and Yerevan Animal Husbandry and Veterinary Medicine Institute were unified, and the faculty was renamed into The Faculty of Veterinary Medicine, in 2013 two faculties were unified and in result the faculty of Veterinary Medicine and Animal Husbandry was created.
At the Faculty formation of the European Higher Educational Area is being formed, students' free mobility and alumni competitiveness ensuring in labor market are being organized.
In frameworks of Tempus and Erasmus Mundus projects curriculum, subject programs were reviewed. The educational state criteria and curricula have been renovated.
Students take part in courses of artificial insemination and receive qualification of "Operator of Artificial Insemination".
High-quality lecturers train the best specialists of tomorrow. The faculty has all necessary technical devices and materials, labs, teaching experimental farms to prepare high-quality specialists.
Now the faculty is going through a heated period of educational and scientific reforms, which are abundant in hardships and efforts are required to overcome different obstacles. Carrying out different projects, including such international projects as "Tempus Tasis", "Erasmus Mundus", will grant a possibility to reach the desired goal.