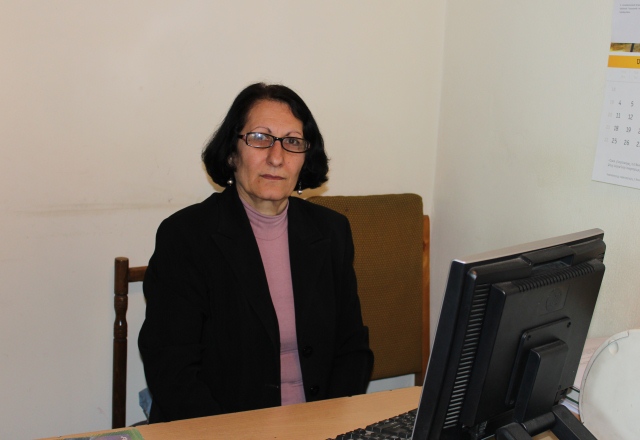 Syuzanna Pilosyan
Head of the Museum
Feedback
74 Teryan Str., 0009, Yerevan, RA
I building, room #422
(+374) 10 58-79-32, 2-30
In 1980 on the occasion of the 50th anniversary of Armenian Agricultural Institute, an exhibition of archive documents and factsheets was held, and a decision was made to establish the History Museum, which was officially opened in 1985, October.
On July 25, 1985 by the decree of Rector, the scientific-methodical council of History Museum was formed under the chairmanship of the Rector, and vice-chairman was appointed vice-rector on distance learning Ts.M.Galstayn. Ts. M. Galstyan was asked to head the process of collecting and saving the materials. The other members of the council were A.A. Matevosyan, A.A.Gevorgyan, H.N.Karapetyan, S.H.Zaqaryan, M.J. Mirijanyan, M.A.Meliq Bakhshyan, H.Suqiasyan, K.R. Nersisyan, and V.R.Nikoghosyan.
Heads of republican archives S.Harutyunyan and P.Safyan, as well as students, lecturers supported in collecting necessary documents for the museum.
Over the years the museum collection has been replenished and today over 400 items are presented at the exhibition. A rich collection of documental material, ancient agricultural tools related to Armenian household, decorative-applied art samples, paintings, sculptures are presented in the museum on the foundation of the University. Students of different schools from different regions of Armenia, visitors interested in agriculture, students and faculty, guests from foreign universities visit the history museum of ANAU.