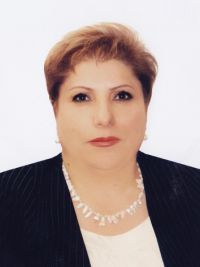 Feedback
19 Koryun, 0009, Yerevan, RA
V building, III floor
(+374) 10 56-17-90, int. 2-35
ANAU Trade Union organization was founded in 1995 on the basis of trade union organizations of Armenian Agricultural Institute and Yerevan Zoo Veterinary Institute. The first chairman of the unified Trade Union was docent R.A.Tovmasyan, later it was headed by docent H.A.Zaqaryan. Currently, the head of the union is T.Z.Aghajanyan.
There are branches of Trade Union at all faculties and subdivisions of the university, that include more than 1200 members.
Trade Union fulfills its main functions through its committees. The Trade Union has a wide sphere of activities: solution of problems concerning social-economic and labor issues of the staff and the students, organization of their rest, fixing medical issues, protection of rights and interests. ANAU staff offers discounts for Aghavnadzor "Zartonk" Rest House (director – Gagik Karapetyan), and for those in financial needs five-day free vouchers is provided. Every year New Year celebrations are held for the staff of the Univerity in Aghavnadzor.
Special attention is also paid to the student dormitory, to the rest and leisure of the students. Landscape gardening of ANAU has been organized by the initiatives of TU.
TU celebrates all the jubilees of the staff with gratitude letters and presents. Students who take part in student conferences, sports competitions and those who win prizes are always paid special attention. Chess club activity is also encouraged by TU, meetings are organized with Armenian Olympic champions. Every year on 9th of May – Victory Day, is celebrated together with the Rector's Office, and ANAU veterans are awarded with certificates and gratitude letters. International Women's Day is also celebrated, all the women receive presents, certificates. Children's Day is celebrated with interesting exhibitions and presentations.
Great work has been done in the direction of organizing cultural events. Culture Center (docent P.Serobyan), Library (head V.Melkonyan), chair of Armenian History and Philosophy (docent Gljyan) together with Trade Union have organized meetings with famous writers. Agreements have been signed with almost all the theatres of the Republic, as well as with "Zartonk".
An ensemble of song and dance (head R.Aghababyan) actively participates in all events.