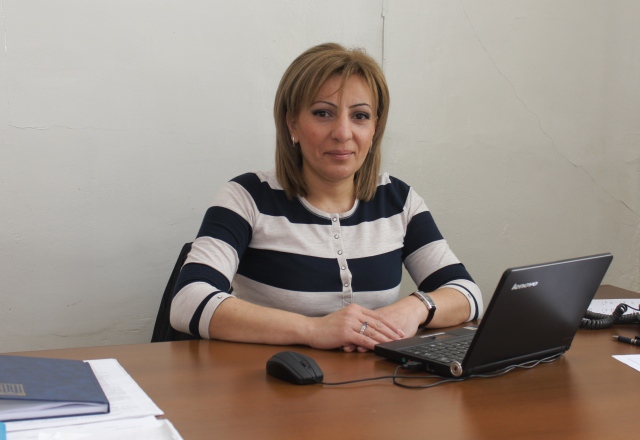 Irina Galstyan
Division Head
Contacts
74 Teryan Str., 0009, Yerevan, RA
ANAU, I building, room #317
(37412) 52 56 82, Int 3-40
In 1994 in result of the unification of Yerevan Zoo Veterinary and Armenian Agricultural Institutes, as a separate subdivision, Division of Human Resources of Armenian Agricultural Academy was founded.
Upon the decision of the ANAU Board of Trustees made during the session on November 6, 2018 the department was renamed into Division of Human Resources Management.
Division organizes its works according to RA Laws, resolutions of the RA Government, as well as decisions of Ministry of Education and according to other normative documents.
The main functions of Division are the following;
Hire skilled and experienced specialists,
Reception and elaboration of documents on human resources, making agreements, control and audit the reports and etc.
Regisration and promoting the Scientific Personnel
Control over the punctuality of the staff,
Coordinating works of Special Department, concerning diplomas of the students
Coordination works of Civil Defense
Collaboration with other subdivisions of the University and with NGOs.
The Divisions of Human Resources of Yerevan Animal Husbandry and Veterinary Medicine and Armenian Agricultural Institute were headed by V. Baghdasaryan, E. Esayan, H. Melikyan, K. Chobanyan, L. Nubaryan, H. Hovsepyan, S. Sardaryan.
The division was headed by H. Melikyan in 1994-1998, then A. Gazaryan was the head of the department until 2019. Irina Galstyan has been headed the division since 2019.