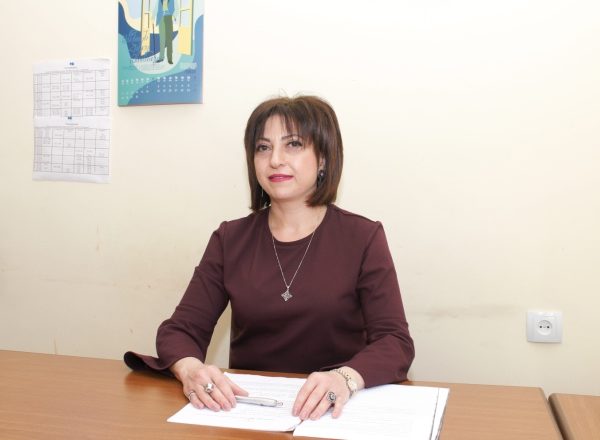 Araks Hakobyan
Acting Director
Feedback
19 Koryun, 0009, Yerevan, RA
V building, I floor, room #109, 2
(+374 12) 52 43 59, (+374 12) 52 80 36,
Int. 2-52, 4-86
The base lyceum of Armenian National Agrarian University was founded in 1997. The lyceum, as a center providing a general education program, aims at preparing students interested in different stages of the agro-industrial complex.
ANAU had over 60 classes of learning in depth in different regions of the Republic of Armenia.
Over the past years, more than 2500 graduates became students of ANAU, who during their education showed high progress and interest to the selected professions.
Ագրարային համալսարանի հենակետային վարժարանը հրավիրում է իններորդ դասարանն ավարտած աշակերտներին ուսումը շարունակել ՀՀ պետական բուհերի թվում լավագույն կրթական ծրագրերով և ուսուցման բարձրակարգ մակարդակով ներկայացող կրթօջախում: Համեցե՛ք: Փոխնօրեն Ա. Խաչատրյան; Զանգահարել կարող եք հետևյալ հեռախոսահամարներով՝ 055 063 033, 091 063 033, 077 062 033

Опубликовано Alina Khachatryan Вторник, 19 июня 2018 г.
More than 100 graduates of the lyceum continued their education at the international research and education center for Agribusiness of Texas University. Many of them are candidates of sciences and teach at different chairs of the University.
Experienced teachers and lecturers invited from University teach at the lyceum.
Currently the lyceum, as a subdivision of the University implementing general education, is in the reform processes. Educational programs are being updated.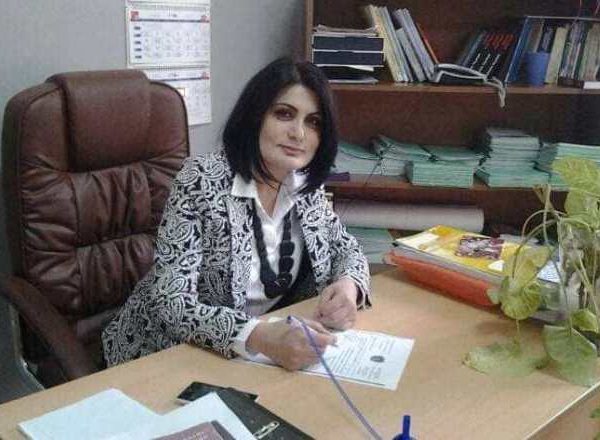 Khachatryan Alina
Candidate of Sciences
Deputy Director
Feedback
19 Koryun, 0009, Yerevan, RA
V building, I floor, room #109
(+374) 12 52 43 59, (+374) 12 52 80 36,
Int. 2-52, 4-86
Teachers of natural and mathematical sciences
Goharik Sukiasyan – Physics, group leader
Hasmik Sukiasyan – Chemistry
Hripsime Mkrtchyan – Math
Karine Manasyan – Math
Nelly Khachatryan – Math
Anahit Vardanyan – Math
Margarita Hovhannisyan – Math
Zara Manasaryan – Chemistry
Narine Mayilyan – Physics
Aram Mkrtchyan – Geography
Narine Hovakimyan – Informatics
Nelly Vardanyan – Biology
Teachers of humanitarian sciences
Syuzanna Azaryan – History, Group leader
Arevik Sargsyan – Armenian language and literature
Karine Yesayan – Armenian language and literature
Hasmik Sargsyan – Armenian language and literature
Renata Baghdasaryan – Russian language
 Yevgenya Tovmasyan – Russian language
Lusine Bariluyyan  – English language
Lilit Aramyan – English language
Hasmik Aramyan – English language
Lusine Gevorgyan – History
Ashkhen Zakharyan – History
Armenuhi Qocharyan – Social sciences
Armen Akopov – Physical education
Vladimir Aslanyan – Physical education
Support staff
Gabriel Aghajanyan – Military instructor
Anahit Hakobyan – Operations AssistantA
Anna Harutyunyan – Operations Assistant, Laboratory Assistant
Anahit Nikoyan – Լibrarian
Naira Mnatsakanyan – Laboratory Assistant
Svetlana Balayan – Doorkeeper
Students successfully graduated from primary school (9 grades) can apply for continuing education at the high school.
A complete application package is a base for admission process organization to continue education at the high school.
Armenian National Agrarian University continuous admission for academic year 2019-2020:
You can apply for studying in the following direction
ECONOMICS (in depth teaching of Mathematics, English language, Armenian language)
ENGINEERING (in depth teaching of Mathematics, Physics)
TECHNOLOGIES (in depth teaching of Mathematics, Physics)
AGRONOMY (in depth teaching of Mathematics, Chemistry, Biology)
The complete application package includes:
Application (should be filled by the parent of the applicant)
Original version of the certificate about nine-year education
Two 3×4 photo
Birth certificate.
ADMISSION OFFICE
19 Koryun Str., 0009, Yerevan, RA, ANAU V building, I floor,
(+374) 12 52 43 59, (+374) 12 52 80 36, Int. 2-52, 4-86