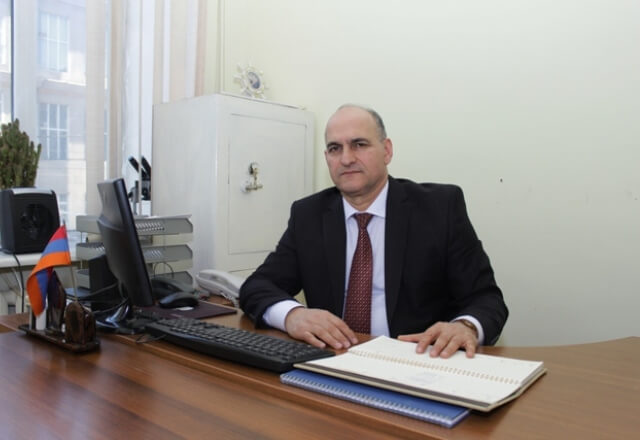 Armenak Ter-Grigoryan
Candidate of Sciences, Docent
Dean
Contacts
74 Teryan, 0009, Yerevan, RA, I building, room #202
(+374 10) 52-86-77, int. 3-60
Plant protection
The specialists completed the academic program are able to
plan and implement measures to fight against harmful crop and forest tree organisms effectively,
conduct border-control of phyto-sanitary, expertise investigations in labs, greenhouses and fields.
Technology of protected ground
Specialists completed the academic program can
create greenhouses (aeroponics, hydroponics, ground),
crop cultivation in greenhouses applying complete systems.
Forestry and landscape gardening
Specialists completed the academic program receive
skills in forest use, reforestation, forest establishment, forest inventory and monitoring, forest nursery establishment,
skills in landscape gardening, including gardening, flower farming, improvement of dendro phora species composition and greenery.
Agroecology
Specialists completed the academic program
are well-informed about ecological characteristics of agricultural production, including ecological changes of agricultural lands, and thier cause-and-effect relations,
they promote ecologically safe and stable agricultural production.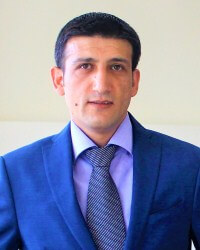 Faculty of Agronomy, one of the fundamental faculties of Armenian National Agrarian University, was established in 1921 at Yerevan State University. The first dean had important contribution in the establishment of the faculty.
In 1930 on the basis of the faculty of Agriculture of YSU Armenian Agricultural Institute was established. The institute had 3 faculties – faculty of agriculture, crop cultivation and veterinary medicine. The first one was renamed into the faculty of agronomy, the second one – horticulture. A range of structural changes was made at the faculty of agronomy. In 1988 faculty of agronomy and faculty of horticulture were unified and in result, the faculty was renamed into the faculty of Agronomy. In academic year 1994-1995 at newly formed Armenian Agricultural Academy, Agrarian Faculty was created. In 2002-2003 academic year faculty of agronomy was reformed.
The activity of the faculty corresponds to modern teaching method of the Bologna process. Chairs and general laboratories of the faculty are equipped with necessary laboratory equipments, herbariums and computers, which promote the development of scientific-experimental skills among the students. The faculty carries out scientific and academic-methodological works. More than 200 suggestions with fundamental and applicable significance, including over 40 new sorts of agricultural crops were applied in production in result of scientific researches. More than 170 textbooks and academic manuals and over 6800 scientific articles were published, some of them have copyright licenses.
There is professional council of 011 "Agronomy" awarding degrees of candidate of agricultural sciences and doctoral degrees at the Faculty of Agronomy, where the applicants defend their dissertations on the following specializations:
Զ.01.01 – General agriculture, soli since, hydro-melioration and agrochemistry,
Զ.01.02 – Plant cultivation, viticulture, horticulture and plant protection.
More than 200 students defended their dissertations, received their degrees in agriculture during the last 50 years.
Faculty of Agronomy collaborates with FAO, Regional Environmental Centre for the Caucasus, Biochemistry Institute of Norway, Polytechnic University of Italy and a range of universities and scientific centers of Russia.