Smbat Daveyan
Doctor of sciences, Docent
Acting Dean
Contacts
74 Teryan, 0009, Yerevan, RA,
Ia building, room #2
(+374) 10 52 52 34, int. 2-95
Assuring the active involvement of the academic personnel in different programs aiming to promote scientific activities,
Co-development of interdisciplinary scientific programs,
Organization of short-term workshops in all specialties,
In result of reforms of professional education programs the graduates will gain practical skills along with professional skills: that will allow students to meet the requirements of the labor market.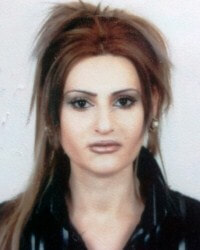 Armenian National Agrarian University is the only higher education institution preparing specialists for food industry and agricultural raw-material processing.
In 1960 faculty of milk and dairy of engineer-technologists was established at Yerevan Animal Husbandry and Veterinary Medicine Institute. The dean of the faculty was T. Gabrielyan.
The faculty of Horticulture of Armenian Agricultural Institute has prepared wine and canning technologists since 1964-1965 academic year.
The faculty of technologies was founded in 1995 at AAA, in 2002 at ANAU the faculty of food technologies was established.
The availability of material and technical bases are important for students' trainings quality.
Students' educational and industrial practices are held in leading food industry companies of RA and scientific-research centers of ANAU.
The faculty collaborates with Russian State Agrarian University after K. Timirazev, Moscow State University of Applied Biotechnologies and Moscow Diary Production Scientific Research Institute.