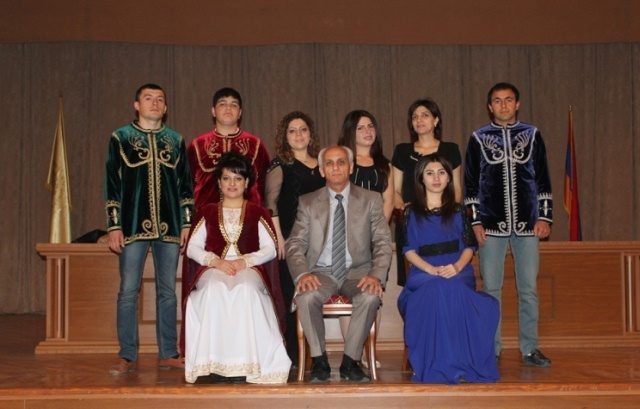 The troupe was founded in 2003. There is a song-dance ensemble adjunct to the troupe that is headed by a laureate of Transcaucasian competitions and international festival R.R. Abaghyan.
About 40 students are members of this troupe. Due to everyday, hard work students improve their vocal, musical and dance skills.
The ensemble has had numerous concerts in the concert hall after A. Khachatryan, in House of Chamber Music, in National Academy Theatre after Sundukyan, in nursing homes, in military sections, regions, as well as in the Republic of Artsakh. It has also taken part in inter-university festivals and awarded with prizes and letters of acknowledgments.
Feedback
74 Teryan Str., 0009, Yerevan, ANAU, I building, room #232a
Phone: (37493) 24 29 15, int. 4-82